Current, retired teachers of Alle-Kiski Arts Constortium showcase works in New Kensington Art Gallery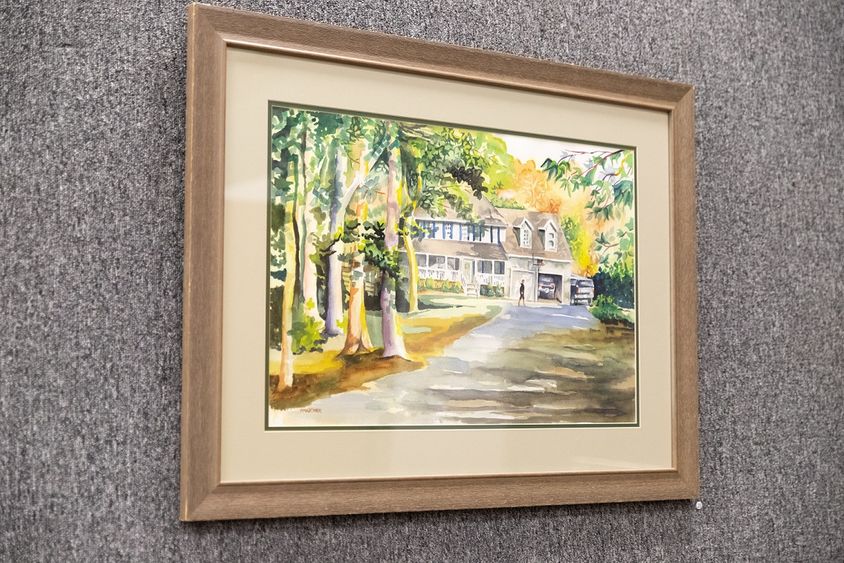 NEW KENSINGTON, Pa. — Teachers from school districts in western Pennsylvania will showcase their work outside of the classroom throughout January in Penn State New Kensington's Art Gallery. "Practice What We Teach" aims to focus the individual artistic talents of teachers and will run from Jan. 6 through 31.
"It alludes to the fact that every artist showing in the gallery is either a current art teacher or a retired art teacher," explained Kathleen Morrone, art and art history instructor at St. Joseph High School. "Each teacher spends hours demonstrating art techniques and displaying the work of their students, but this show focuses on the other side of art education: the educator as an artist."
Works in a variety of mediums, including oils, acrylic, watercolor, ceramic, stained glass, fibers and mixed media, will be featured. The exhibit is sponsored by the Alle-Kiski Arts Consortium, a community partnership devoted to providing students with arts and cultural experiences and enhancing efforts of school districts in an effort to strengthen the impact of arts and arts education. The consortium currently consists of five local school districts from the Alle-Kiski region in partnership with Penn State New Kensington.
"I hope visitors see how unique and talented the teachers are of the Alle-Kiski Valley and Western PA," said Morrone. "Each piece is so different from one another, yet the show is very balanced through the many mediums of art on display."
Members of the campus community and public are invited to attend a closing reception at the campus from 6 to 8 p.m. on Jan. 31. In addition, individuals can visit the exhibit in the campus Art Gallery from 8 a.m. to 8 p.m. weekdays and noon to 5 p.m. on weekends through the end of the month.
Penn State New Kensington's gallery features monthly multimedia works of local, regional, national and international artists. All exhibits are free to the public. For more information about the gallery and how to become a future exhibitor, contact Tina Booth, gallery director, at 724-334-6056 or [email protected]. More information can also be viewed at www.newkensington.psu.edu/art-gallery.