Students from five Alle-Kiski Arts Consortium member districts will showcase their work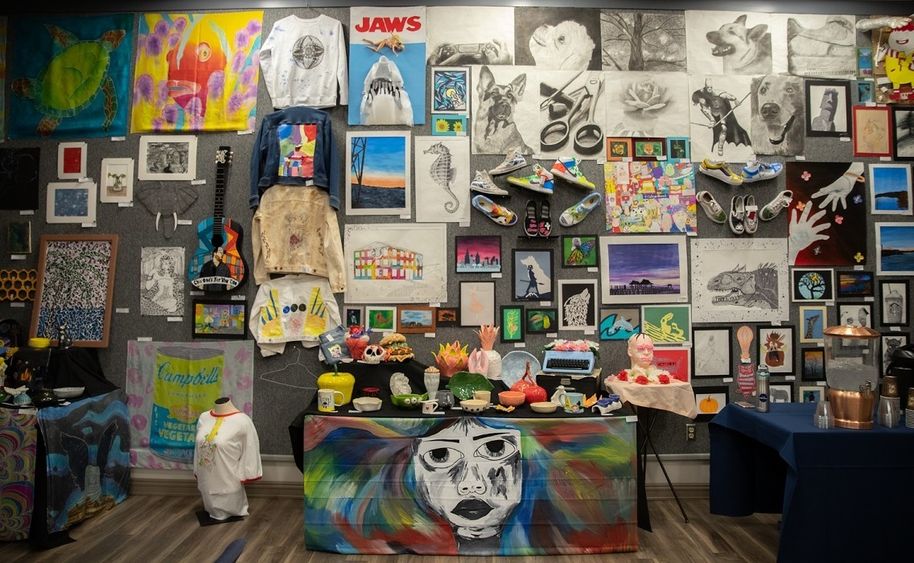 NEW KENSINGTON, Pa. — High school students from five local districts will have their work on exhibit at the Penn State New Kensington Art Gallery throughout March for the annual "Arts Alive" showcase sponsored by the Alle-Kiski Arts Consortium (AKAC).
"Every inch of wall and table space will be covered by student work," said Kathleen Morrone, art and art history instructor at St. Joseph High School. "It is quite a site to see, and the room explodes with creativity.
Students in grades nine through 12, from AKAC-participating districts, including Deer Lakes, Valley, Highlands and St. Joseph high schools, participate in the show.
"What I love about the show is that viewers will see all different things because each high school art program is different," continued Morrone.
The annual exhibit is part of the AKAC's mission to provide students with arts and cultural experiences and enhance efforts of school districts to strengthen the impact of arts and arts education. It also gives art educators a chance to have their students learn from and network with others in neighboring schools.
"You never know what medium or project will inspire a student and become a life-long hobby," said Morrone. "I also enjoy when my students go to the art show and see the amazing things other schools are making and using, and those projects inspire my students' work as well.
An opening reception for "Arts Alive," which is open to the public, is scheduled for Monday, March 9 from 5 to 7 p.m.
In addition to the New Kensington campus community, members of the public can also visit the exhibit in the campus Art Gallery from 8 a.m. to 8 p.m. weekdays and noon to 5 p.m. on weekends until the exhibit closes March 27.
Penn State New Kensington's gallery features monthly multimedia works of local, regional, national and international artists. All exhibits are free to the public. For more information about the gallery and how to become a future exhibitor, contact Tina Booth, gallery director, at 724-334-6056 or [email protected]. More information can also be viewed at www.newkensington.psu.edu/art-gallery.