J.D. Titzel's works featured at Penn State New Kensington throughout September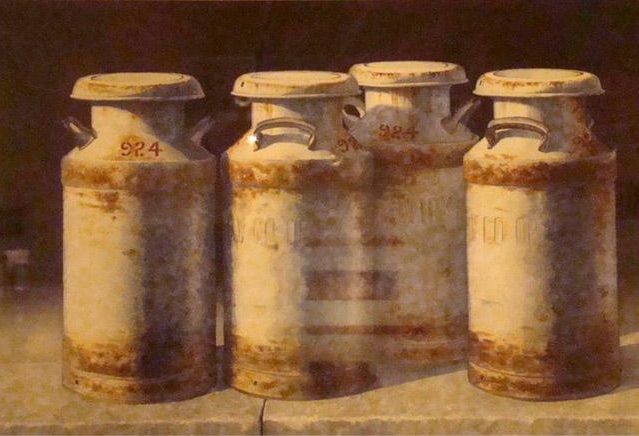 NEW KENSINGTON, Pa. – The walls of Penn State New Kensington's Art Gallery will be filled with paintings and drawings by J.D. Titzel throughout the month of September. The exhibit begins Sept. 3 and will be available for viewing until Sept. 27.
Drawing and painting since high school, Titzel first entered college as an art major, but did not connect with the abstract art popular at the time.
"I kept doing realistic paintings and drawings and got a 'D' in figure drawing and an 'F' in oil painting," remembered Titzel.
From there, Titzel moved into an aeronautical science program where he became first in his class of around 450 other pilots, but also continued to paint and draw.
Titzel completes most of his paintings in watercolor, but paints portraits in oil paint and completes drawings in graphite.
"I'm kind of self-taught in watercolor, so it's not a typical watercolor that can be done in a couple hours," explained the Greenville, Pennsylvania, resident. "My works are built up in thin layers, and my average painting takes about 70 hours."
The artist, who moved back to Western Pennsylvania to settle with his family after being a pilot and flight instructor, has been working on art full time for more than 20 years. He is inspired by rural landscapes and people.
"I very deeply appreciate life and people and the natural world," said the artist.
Tizel holds a bachelor of arts degree from Wittenberg University and an associate of science degree in aeronautical science from Miami Dade College. His works have been shown in a number of cities such as New York City, Boston and Philadelphia.
In addition to the exhibit, which can be viewed in the gallery from 8 a.m. to 8 p.m. weekdays and noon to 5 p.m. weekends, members of the campus community, as well as the public, are invited to attend an artist reception and meet-and-greet from 5 to 7 p.m., Sept. 6 at the campus.
Penn State New Kensington's gallery features monthly multimedia works of local, regional, national and international artists. All exhibits are free to the public. For more information about the gallery and how to become a future exhibitor, contact Tina Booth, gallery director, at 724-334-6056 or [email protected]. More information also can be viewed at www.newkensington.psu.edu/art-gallery.