Proceeds to help children with cancer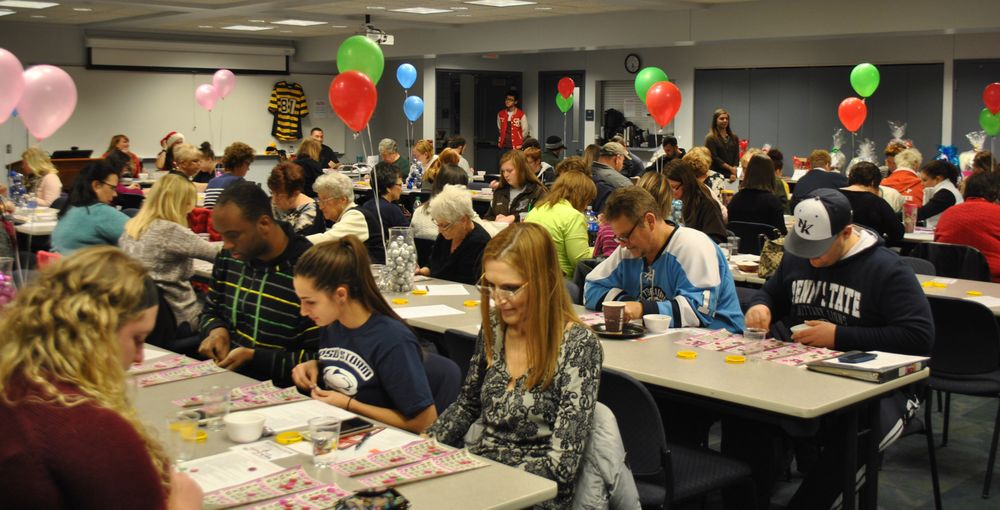 NEW KENSINGTON, Pa. – Get ready to be "on" and needing a "crutch and a duck" to secure the blackout game as Penn State New Kensington students are stepping up their THON fundraising activities with the third annual Basket Bingo Bash at 6 p.m., Thursday, Dec. 8, in the Conference Center of the campus.
Local residents, along with the campus community, are invited to show off their bingo proficiencies and vie for an assortment of baskets filled with a variety of goodies. The buy-in is $10 for students and $15 for the general public, and includes two bingo cards of three games each.
Additional bingo cards are available for $3. Holiday snacks and refreshments will be sold throughout the evening. Participants must be at least 18 years old. All proceeds benefit the campus THON campaign.
For tickets to the events or more info on THON, call 724-334-6063 or email Lauren Blum, assistant director of student affairs.
About THON
Chaired by sophomore biobehavioral health major Ashley Worlds, the campus THON committee sponsors the Bingo to raise funds for the University-wide event that benefits the Four Diamonds Fund at the Penn State Hershey Children's Hospital. The fund's goal is to support pediatric cancer patients, families and researchers. This year's THON, formally known as the Penn State Interfraternity Council/Panhellenic Dance Marathon, culminates with a 46-hour, no-sitting, no-sleeping marathon from Feb. 17 to 19, at the University Park campus.
A year ago, Penn State New Kensington students raised $17,000 for THON, seventh best in campus history. In the past six years, the New Kensington THON committee has collected over $200,000.
Fundraising activities will continue through February as campus students will be hosting various events and canning outside businesses in the region to raise money for what is believed to be the largest student-run philanthropy in the world.

Contact
Bill Woodard
Alumni and Public Relations Specialist