'Practice What We Teach' showcases variety of mediums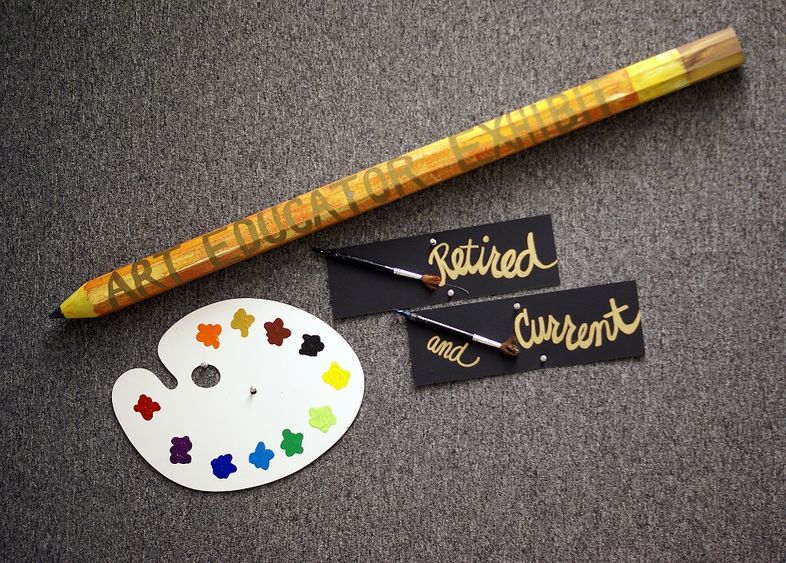 NEW KENSINGTON, Pa.— Current and retired art educators from school districts in western Pennsylvania aim to showcase their work outside the classroom throughout January in Penn State New Kensington's Art Gallery.  "Practice What We Teach" kicks off the first gallery showcase of 2018.
The show highlights artistic talents in a variety of mediums including painting, photography, glass work, drawing and more.  It is sponsored by the Alle-Kiski Arts Consortium, an organization of local educators dedicated to bringing performing and visual artists to area students.  
"This year we have a lot of new artists showing, and each piece is so unique," said Kathleen Guglielmi, art and art history instructor at St. Joseph High School.  "From stained glass, jewelry, ceramic, and various painting and drawing styles, the artworks are so different, but work well in the same exhibition."
In addition to the campus community, members of the public can visit the exhibit in the campus Art Gallery from 8 a.m. to 8 p.m. weekdays and noon to 5 p.m. on weekends through the end of the month. 
Penn State New Kensington's gallery features monthly multimedia works of local, regional, national and international artists. All exhibits are free to the public. For more information about the gallery and how to become a future exhibitor, contact Tina Sluss, gallery director, at 724-334-6056 or [email protected]. 
More information can also be viewed at www.newkensington.psu.edu/art-gallery.