Educators from Alle-Kiski Arts Consortium, Pittsburgh will showcase works in New Kensington Art Gallery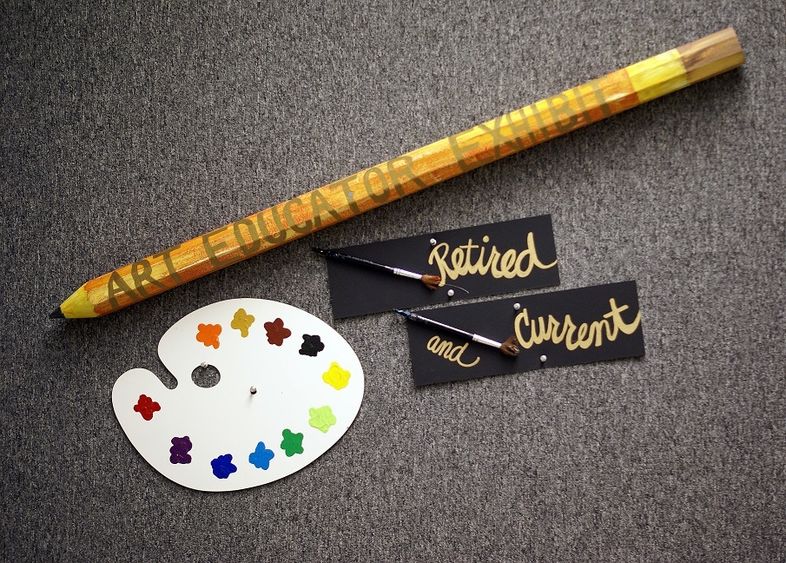 NEW KENSINGTON, Pa. — Teachers from school districts in western Pennsylvania will showcase their work outside of the classroom throughout February in Penn State New Kensington's Art Gallery. "Practice What We Teach" aims to focus the individual artistic talents of teachers and will run Feb. 1-24. 
"Art educators spend their careers focusing on championing their students' work," said Kathleen Morrone, art and art history instructor at Saint Joseph High School. "This show is about seeing the other side of an art educator: the artist." 
Works in a variety of mediums including stained glass, painting, ceramics and mixed media will be featured. The exhibit is sponsored by the Alle-Kiski Arts Consortium, a community partnership devoted to providing students with arts and cultural experiences and enhancing efforts of school districts in an effort to strengthen the impact of arts and arts education. The consortium currently consists of five local school districts from the Alle-Kiski region in partnership with Penn State New Kensington.  
"Many different things inspire each artist," explained Morrone. "That's why this exhibit is so wonderful. There is no theme that ties the work together, yet the show looks cohesive. You can see a variety of mediums and all the things that inspire them." 
The exhibit can be viewed in the campus Art Gallery, Mondays through Fridays from 8 a.m. to 8 p.m. and Saturdays from noon to 5 p.m. 
"The show demonstrates the incredible talent our area's art teachers possess," added Morrone. "My goal of the exhibit is to showcase the artist within the art educator." 
Due to the gallery also serving as an educational space for academic classes and events, it is suggested that members of the public contact Tina Booth, gallery coordinator, at 724-334-6056 before visiting. As with all shows in the gallery, there is no admission charge to view the exhibit.  
Penn State New Kensington's gallery features monthly multimedia works of local, regional, national and international artists. For more information about the gallery and how to become a future exhibitor, contact Booth by phone or email or [email protected]. More information can also be viewed at www.newkensington.psu.edu/art-gallery.