'Place and Perception' showcases charcoal drawings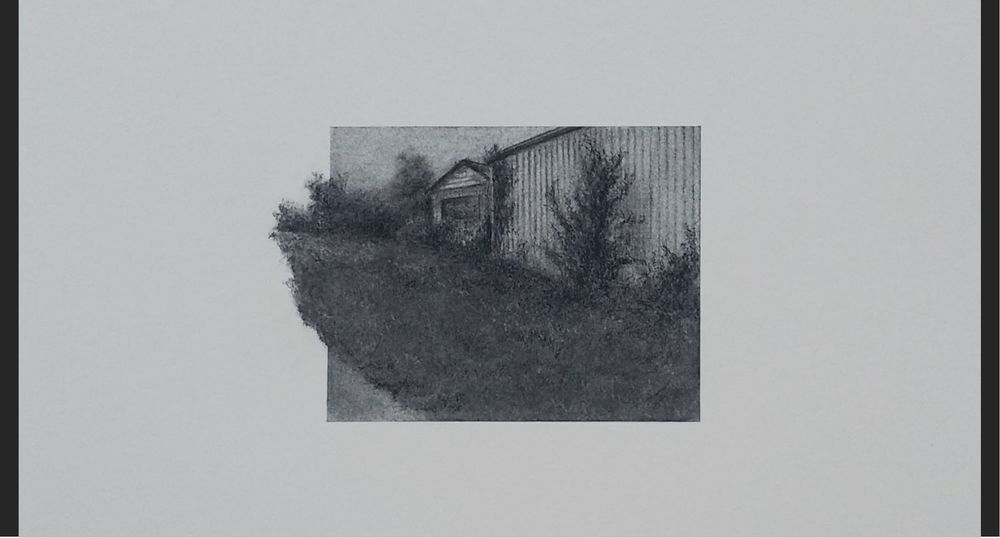 NEW KENSINGTON, Pa.— Lauren Scavo uses her art to blend landscapes with philosophical influences. Her works will be featured in Penn State New Kensington's Art Gallery from Feb. 5 through Mar. 2. The show is free and open to the public.
The exhibit, titled "Place and Perception," aims to examine how human consciousness is connected to the surrounding environment.
"I present the viewer with scenes of heightened atmosphere that are indicative of a sense of reflection and quiet attention to the elements of the world that are both physical and nonphysical, as the external world reflects the internal life of the viewer," said Scavo.
Scavo interprets this examination through her charcoal drawings, asking viewers to have their own experience linking reality of the moment with the works' manipulation of light and contrast.
"My primary philosophical influence is phenomenology, a branch of philosophy that deals with the subjectivity of experience, as our knowledge of the world comes primarily through our senses. Because sensory input is the primary means through which we can interact with the world, as we are beings in physical forms, we rely on these senses for how we interpret our experiences," said Scavo as she described the influence on her landscape drawings.
The human and environment relationship is uniquely depicted in Scavo's small-scale drawings, which require viewers to face them from close proximity.
"I am seeking to depict the contrast between the objective depiction of nature and the subjective human element that is always present in our interpretation of our surroundings," Scavo shared.
Tina Sluss, gallery director at Penn State New Kensington, looks forward to guests viewing the newest exhibit and supporting a local artist.
"We have not had charcoal drawings in the gallery for some time," noted Sluss. "I wanted to let the community explore this medium in more detail. [Lauren] is from Upper Burrell, and many works in the show depict local area landscapes around the campus and Pittsburgh area."
Scavo, who holds a bachelor of arts degree in drawing/painting and English from Grace College, has had her works featured in galleries in Indonesia, New York, Indiana and Pennsylvania. She is currently a candidate for the master of fine arts program in drawing at Indiana University of Pennsylvania.
The New Kensington campus community, as well as the public, is invited to view Scavo's drawings in the Art Gallery from 8 a.m. to 8 p.m. weekdays and noon to 5 p.m. weekends. A reception to celebrate the new exhibit's opening will be held on Feb. 8 from 6 p.m. – 8 p.m. in the Art Gallery.
Penn State New Kensington's gallery features monthly multimedia works of local, regional, national and international artists. All exhibits are free to the public. For more information about the gallery and how to become a future exhibitor, contact Sluss, gallery director, at 724-334-6056 or [email protected]. More information can also be viewed at www.newkensington.psu.edu/art-gallery.
Contact
Corinne Coulson
Manager of Strategic Communications and Marketing