Updates from Penn State New Kensington Athletics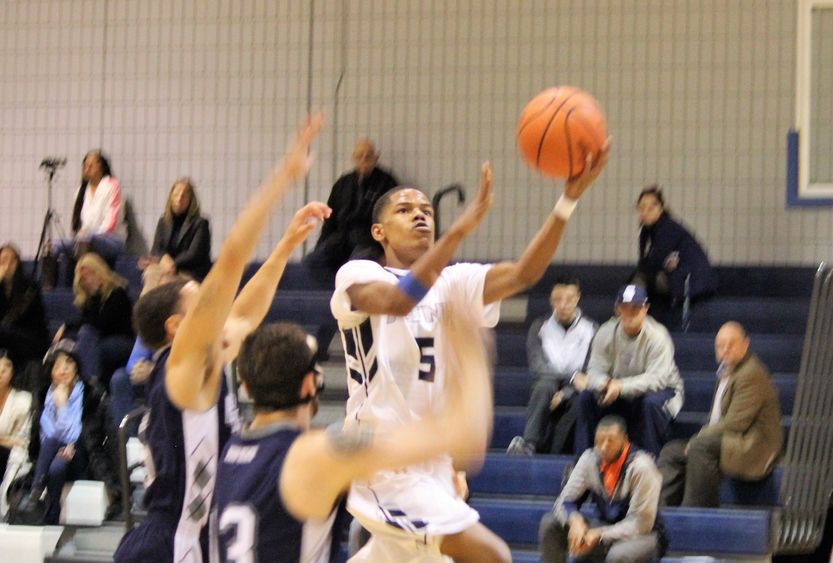 Broadwater Scores 1,000th Point
Senior men's basketball player Dorian Broadwater (Homestead, Pa./Steel Valley) launched himself into Penn State New Kensingtson's record book, scoring his 1,000th career point against Penn State Beaver on Jan. 23. Broadwater is the fourth player since 2004 to reach this milestone.
Men's Basketball Update
Men's basketball suffered two losses last week. On Feb. 2, New Kensington fell at the hands of Penn State Greater Allegheny, 107-93. Broadwater scored a career-high 40 points in the loss. Antonio Hill (West Mifflin, Pa./West Mifflin) registered his fourth double-double of the season with 21 points and 10 rebounds. New Kensington lost a close game to Penn State DuBois on Feb. 3, 63-59. Keith Corbett (Sillver Spring, Md./Methodist) recorded his fifth double-double with 16 points and 10 rebounds.
THON Hoops Night: Feb. 9
The men's basketball team is partnering with THON for a home game against Penn State Fayette on Feb. 9. Anyone who donates to THON that night will receive pizza and be entered into a drawing for the chance to make a half-court shot during halftime. There will be fun, prizes and maybe even a sneak peek at seeing our THON dancers' moves as they prepare for THON weekend! The fun starts at 7 p.m.
A Look at the Week Ahead
Feb. 7 — Men's Basketball @ Penn State Beaver, 8 p.m.
Feb. 9 — Men's Basketball vs. Penn State Fayette, 7 p.m. in the Athletic Center (THON Night)
Feb. 10 — Men's Basketball vs. Penn State Hazleton, 1 p.m. in the Athletic Center (Senior Day)
Follow Penn State New Kensington Athletics
Instagram, Twitter and Facebook — @psnksports