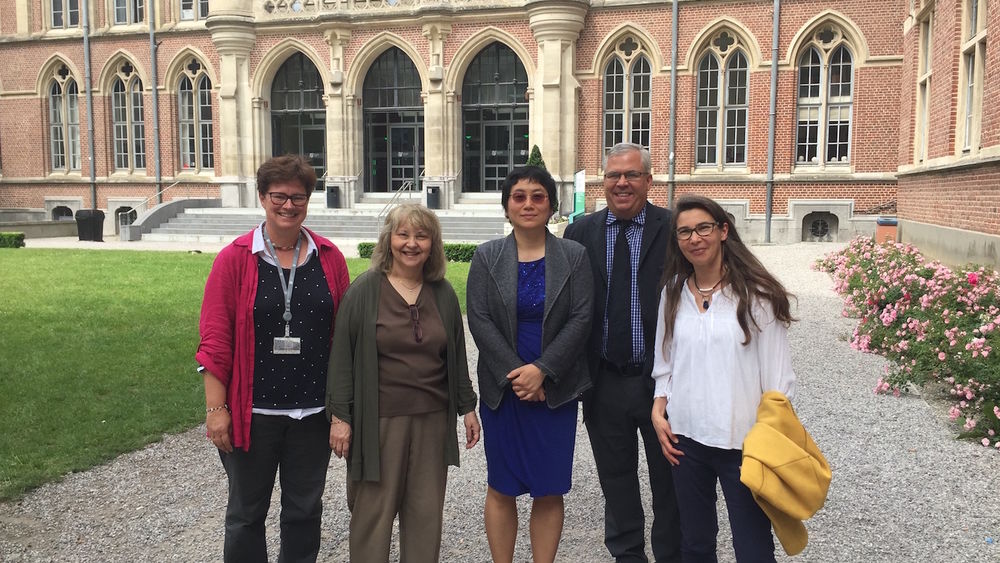 A delegation from three Pittsburgh-area Penn State campuses — including Beaver, Greater Allegheny and New Kensington — has departed for Europe.
The group, which includes Beaver Assistant Teaching Professor of Business Dan Smith, Greater Allegheny Assistant Teaching Professor of Business Bernice Cerasaro, and New Kensington Associate Professor of Business Yang Xu, will be fostering global partnerships in France and the Netherlands.
The partnerships are expected to result in the furthering of the Experiential Digital Global Engagement program, or EDGE, which connects Penn State classrooms to classrooms abroad through the use of technology.
This summer's trip will take the three business professors to the Catholic University in Lille, France, and to The Hague University of Applied Sciences in The Hague, Netherlands.
The trip is being funded with the support of a Penn State Transformative Travel Grant.
EDGE grew out of a yearlong strategic visioning process that Penn State Beaver Chancellor Jenifer Cushman instituted when she arrived at the campus in the summer of 2016. A series of work groups and surveys identified transformative academic experiences and high-impact practices as imperative to cultivating a diverse and inclusive environment and preparing students for the global, 21st-century workforce.
The program launched during the spring 2018 semester when chemistry classes at Beaver and the University of Split in Croatia worked together to create and market lavender-scented soap.
With the new partnerships in France and the Netherlands, Cushman hopes to expand EDGE to include short-term study abroad opportunities, so that students who have worked together via technology can meet in person and explore each other's culture firsthand.
"As someone with a background in international education, I think it is so important for our faculty and students to establish these kinds of global relationships, particularly in our increasingly interconnected world," Cushman said.
Contact
April Johnston
Public Relations Director, Penn State Beaver