'Artist's Picks' on display during November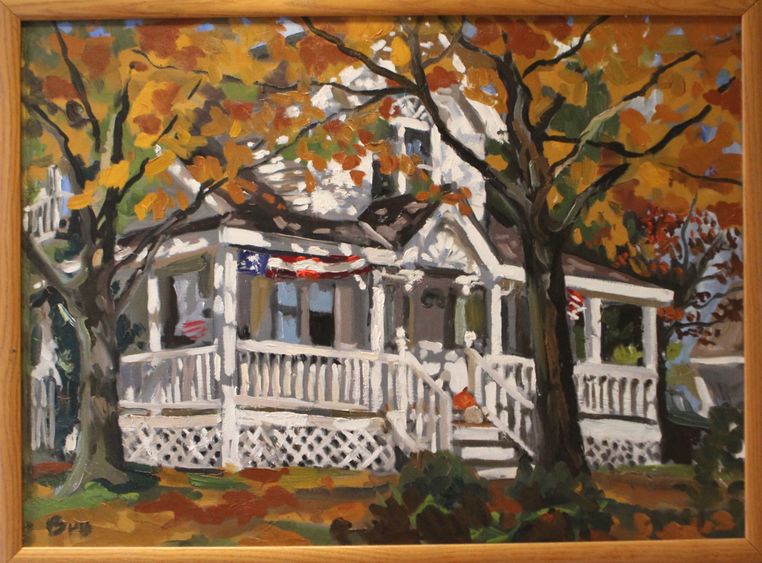 NEW KENSINGTON, Pa. — An exhibit of paintings by artist Charles "Bud" Gibbons, professor emeritus of visual arts at Penn State New Kensington, is set to run from Nov. 1 to 26 in the Art Gallery on the Upper Burrell campus. The exhibit is free to the public.
The theme of the show is "Paintings by Bud Gibbons: Artist's Picks." The display is a collection of oil and acrylic landscapes, and features many paintings that were on loan to campus departments. The show is a chance for the public to view the art that was hanging in faculty and staff offices for many years.
The New Kensington gallery is open from 8 a.m. to 8 p.m. weekdays and noon to 5 p.m. on weekends. For more information, call 724-334-6056.
About the artist
This is the second show by Gibbons as a professor emeritus, a title bestowed on distinguished faculty for long service to the campus. He retired in 2014 after 40 years. Gibbons joined the campus faculty in 1974 and was promoted to full professor in 2008. Full professor is the highest rank attained by senior faculty members.
Gibbons holds a master of fine arts degree from Penn State and a bachelor of fine arts degree from the Maryland Institute of Art. The Lower Burrell resident taught courses on visual arts, drawing and painting.
An accomplished artist, Gibbons' preferred method of painting is working outdoors, a style called "en plein air," which is French for "in the open air." He has painted the American landscape from the Atlantic to the Pacific and around the world in places as remote and exotic as Tibet, Peru and the mountains of China.
His paintings are represented in many collections including the Westmoreland Museum in Greensburg, the Southern Alleghenies Museum in Loretto, and the National Museum in Cusco, Peru.
Contact
Bill Woodard
Alumni and Public Relations Specialist