Gregg Valley presents 'Facets of My Life' exhibit throughout May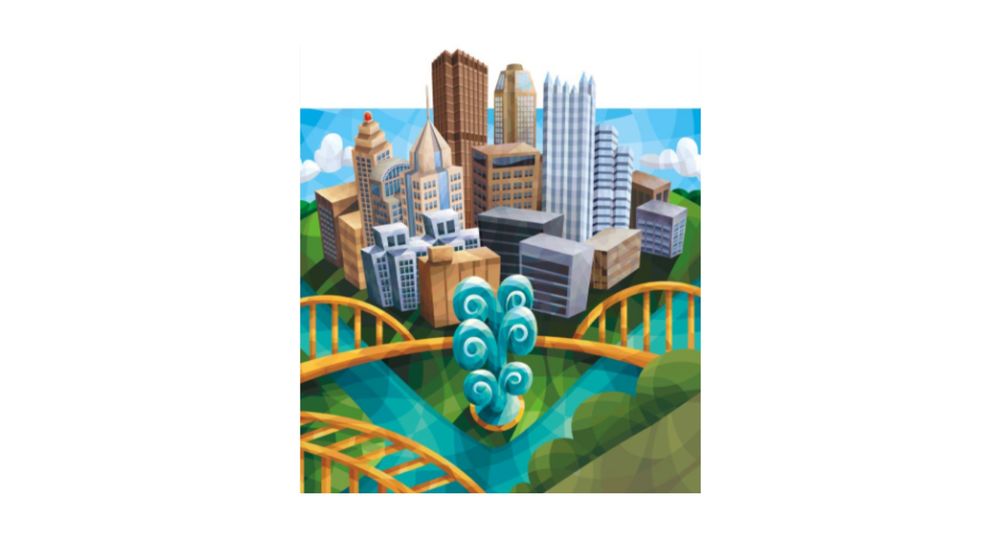 NEW KENSINGTON, Pa. — Artist Gregg Valley will present his unique works of art in the Penn State New Kensington Art Gallery. His exhibit entitled "Facets of My Life" will be featured May 4 through June 1. The show is free and open to the public.
Valley, whose art has evolved through the years, blends a variety of mediums.
"In the early stages of my career, I was a traditional artist," says Valley. "When I made the crossover to digital art, I created a style that was unique to that medium. It is that style, whether digitally produced or painted on canvas or a building, that has become my signature. I always start my work with pencil on paper, then I take it into the computer where I digitally draw the elements of the design and create the color breaks."
His signature, vibrant artistic style, which he calls "faceting," involves taking shapes and cutting them into smaller shapes.
"A large painting can have thousands of individually colored facets within it … a style that is perfectly suited for large scale art," explains Valley. "Using this style, I have created several murals around Western Pennsylvania and Northern California, some on quite a monumental scale!"
Valley's largest works of art to date are five stories high and up to 75 feet in length.
The artist's main goal is to invoke happiness in those who view his work.
"I use rich, vibrant hues and energetic, graphic imagery to create pieces of art that make people feel good," says Valley. "One of my favorite comments is when people tell me that my work puts a smile on their face every time they see it."
The New Kensington campus community, as well as the public, is invited to view Valley's art in the Art Gallery from 8 a.m. to 8 p.m. weekdays and noon to 5 p.m. weekends. A reception to celebrate the new exhibit's opening will be held from 5 to 7 p.m. on May 11 in the Art Gallery.
Penn State New Kensington's gallery features monthly multimedia works of local, regional, national and international artists. All exhibits are free to the public. For more information about the gallery and how to become a future exhibitor, contact Tina Sluss, gallery director, at 724-334-6056 or [email protected]. More information can also be viewed at www.newkensington.psu.edu/art-gallery.