New Kensington gallery hosts showcase of five districts throughout March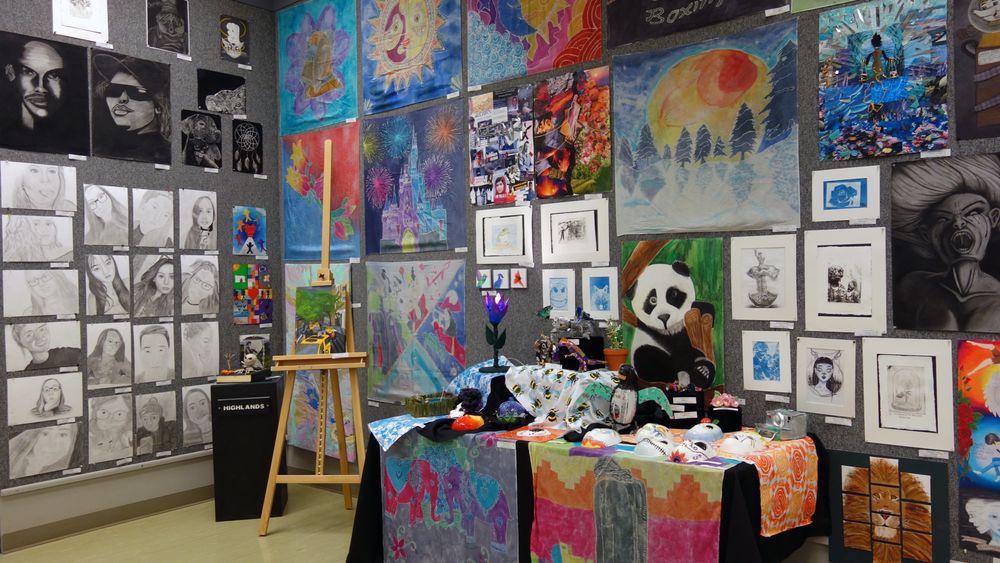 NEW KENSINGTON, Pa. — Penn State New Kensington's Art Gallery will feature the works of high school-aged students from five local school districts throughout March. The exhibit will begin March 3 and run through March 29.
Students from Deer Lakes, Highlands, Kiski, St. Joseph and Valley High Schools will showcase works of various mediums. The schools are members of the Alle-Kiski Art Consortium (AKAC). The annual "Arts Alive: AKAC High School Student Art Show and Performing Arts Showcase" aims to not only feature young artists, but also showcase the talents as a united, artistic Alle-Kiski Valley region.
The mission of the consortium is to meet student needs by providing cultural experiences encompassing exposure to a variety of art forms which contributes to and expands efforts of each member school district through shared resources and establishment of a permanent arts presence in the local region.
In addition to the exhibit, which can be viewed in the gallery from 8 a.m. to 8 p.m. weekdays and noon to 5 p.m. weekends, members of the campus community, as well as the public, are invited to attend an Artist Reception and meet-and-greet at from 5 to 7 p.m. on March 4 at the campus.
Penn State New Kensington's gallery features monthly multimedia works of local, regional, national and international artists. All exhibits are free to the public. For more information about the gallery and how to become a future exhibitor, contact Tina Booth, gallery director, at 724-334-6056 or [email protected]. More information can also be viewed at www.newkensington.psu.edu/art-gallery.