Team to face No. 4 Penn State Greater Allegheny in opening round Oct. 29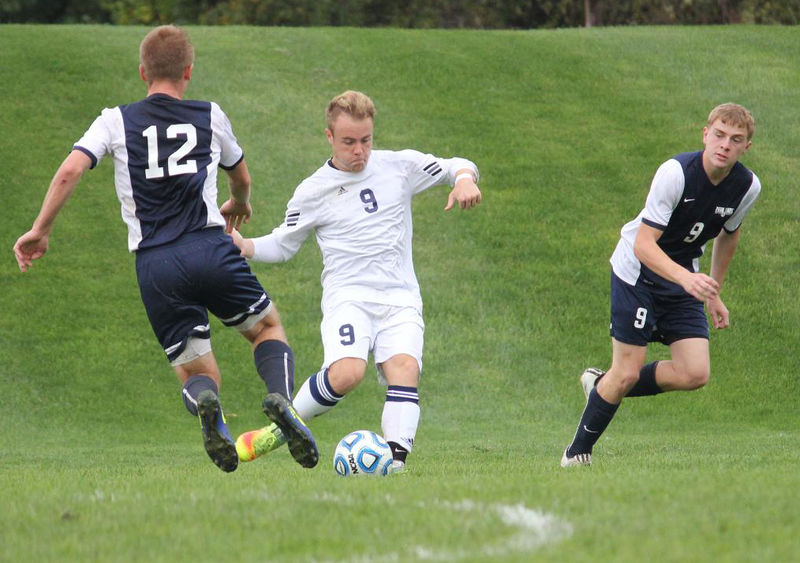 NEW KENSINGTON, Pa. — For the fifth time in the six-year existence of the program, the Penn State New Kensington soccer team is headed to the postseason. And it is against a familiar foe.
The fifth-seeded New Kensington Lions (4-5) travel to fourth-seeded Penn State Greater Allegheny (4-4-1) at 1 p.m. on Saturday, Oct. 29, for the opening round of the Penn State University Athletic Conference (PSUAC) soccer playoffs. The game will be a rematch of New Kensington's final regular season conference game on Oct. 22, which saw Lions prevail 4-0 over Greater Allegheny to secure a berth in the playoffs.
The winner advances to the Final Four at Penn State University Park and faces top-seeded and undefeated Penn State Brandywine (9-0) on Monday, Oct. 31. The other semifinal pits the victor of the Penn State Mont Alto (No. 6) and Penn State Hazleton (No. 3) first round match against. No. 2 Penn State Beaver (8-1). The PSUAC championship game is slated for Nov. 2. Penn State Beaver is the defending champion.
In the first Greater Allegheny game, junior striker Pascal Bikanura (Brashear High School) scored his team-leading 10th goal of the season and sophomore midfielder Cole Wilson (Riverview), a second team all-conference selection a year ago, tallied twice to increase his goal output to eight, second on the squad. Freshman goalkeeper Josh Zakrzewski (Ringgold) notched his first shutout of the season. With a solid defense in front of him, Zakrzewski was called upon to make three saves.
The New Kensington soccer program, which began intercollegiate play in 2010, made the postseason in each of its first five seasons. The Lions advanced to the Final Four three times, and reached the finals in the inaugural year. Last season was the outlier.
Contact
Bill Woodard
Alumni and Public Relations Specialist