Penn State New Kensington athletics updates for the week of Oct. 8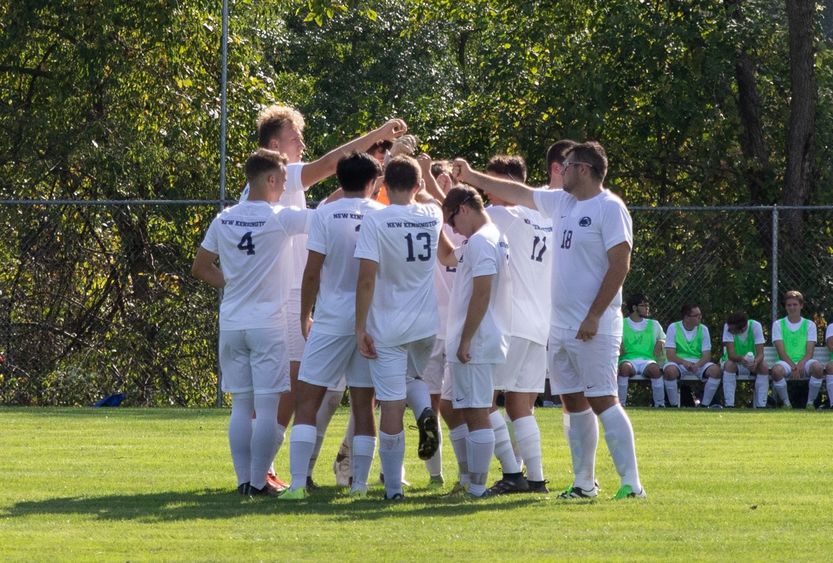 Men's soccer ranked 15th in USCAA Division 2 Men's Soccer Coaches' Poll
When the United States Collegiate Athletic Assocation (USCAA) released its weekly coaches' poll last week, the New Kensington soccer team was included in the rankings in the No. 15 spot. New Kensington was 5-4 at the time of the ranking and on a four-game win streak. In its only game last week, the Penn State New Kensington men's soccer team fell, 6-0, to Penn State Brandywine, currently No. 2 in the USCAA Coaches' Poll. Freshman goalkeeper Chris Zolet made a career-high 19 saves in net for the Lions.
Women's volleyball splits week's matches
The women's volleyball team lost to Penn State Mont Alto, but rallied to defeat Westmoreland County Community College last week. The Lions have now won five out of their last six matches. Sophomore Kaylea Flick led the team with 23 kills and also had 18 digs. Sophomore Brittany Kotvas chipped in with eleven kills and also added six blocks, while fellow sophomore Janet Surma contributed eleven kills and 18 digs. Junior Lindsey Hessom posted 51 assists with freshman Erin Tumas adding 21 digs.
Upcoming games:
Thursday, Oct. 11 – Women's Volleyball at WCCC – 7 p.m.
Saturday, Oct. 13 – Men's Soccer at Penn State Scranton – 2 p.m.
Sunday, Oct. 14 – Volleyball HOME vs. Penn State Fayette – noon
Sunday, Oct. 14 – Men's Soccer at Penn State Lehigh Valley – noon
Monday, Oct. 15 – Volleyball at Butler County Community College – 7 p.m.
Tuesday, Oct. 16 – Volleyball at Penn State Beaver – 7 p.m.
For more information about Penn State New Kensington Athletics, visit www.psnkathletics.com.
Visit Penn State New Kensington on Instagram, Twitter and Facebook.