'Arts Alive: AKAC High School Art Show and Performing Arts Showcase' runs March 5-30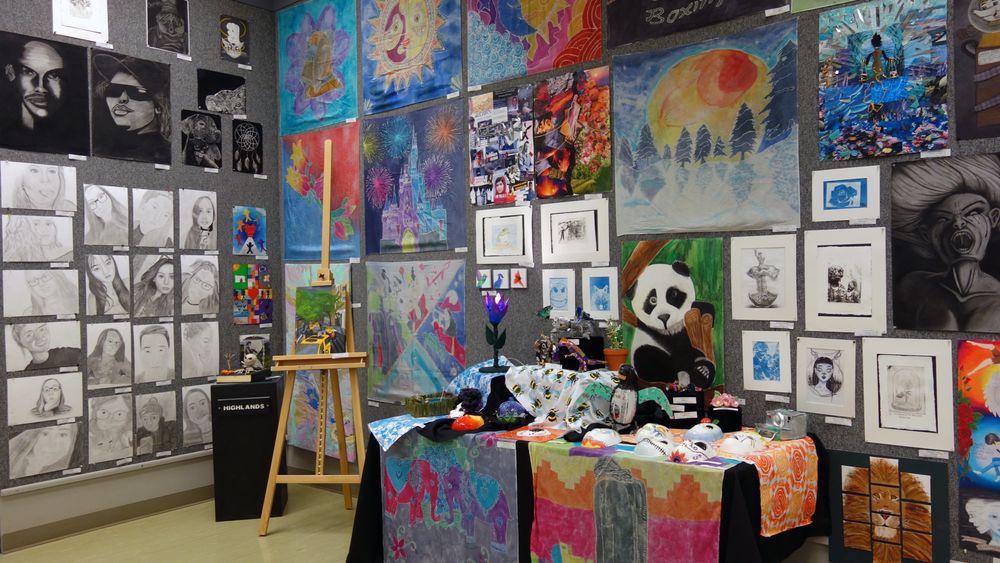 NEW KENSINGTON, Pa. — Penn State New Kensington's Art Gallery will feature the works of high school-aged students from five local school districts throughout March. The exhibit begins March 5 and runs through March 30.
The "Arts Alive: AKAC High School Student Art Show and Performing Arts Showcase" aims to not only feature young artists, but also showcase their talents as a united, artistic Alle-Kiski Valley region.
"It's a fantastic celebration of all the young talent we have in the Alle-Kiski Valley," said Kathleen Guglielmi, art and art history teacher at Saint Joseph High School. "In one gallery you get to see five school districts, many who are rivals in sports and other academic competitions, come together and collaborate on an art show. Each school brings their unique vibe into one cohesive show that is set up salon style, meaning there is artwork hung from floor to ceiling."
"Arts Alive" features artwork by students from Deer Lakes, Highlands, Kiski, Saint Joseph and Valley high schools.
In addition to the exhibit in the Art Gallery, there will be a reception for the artists, as well as a performing arts showcase in the campus' Forum Theatre lobby, from 5 to 7 p.m. on March 19. The reception and performance is free and open to the public.
The entire exhibit is open to the entire New Kensington community and the general public from 8 a.m. to 8 p.m. weekdays and noon to 5 p.m. weekends throughout the month of March.
Penn State New Kensington's Art Gallery features monthly multimedia works of local, regional, national and international artists. All exhibits are free to the public. For more information about the gallery and how to become a future exhibitor, contact Tina Sluss, gallery director, at 724-334-6056 or [email protected]. For more information, visit www.newkensington.psu.edu/art-gallery.