Gary Jurysta to present 'Line of Inquiry' in Penn State New Kensington's Art Gallery throughout September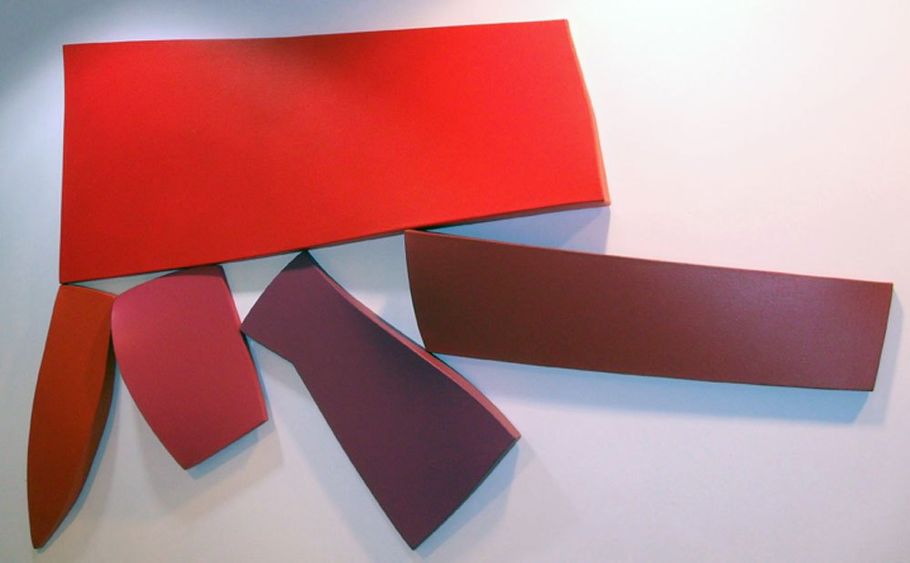 NEW KENSINGTON, Pa. — "Line of Inquiry," a new exhibition by abstract artist Gary Jurysta, will be showcased at the Penn State New Kensington Art Gallery from Sept. 3-28.
"The act of painting, for me, isn't so much about achieving something predictable, but rather is an attempt at finding out what might happen when I set in motion a process driven by curiosity," explained Jurysta.
The artist's career includes exhibitions throughout the Pittsburgh region and United States. He also has works in collections throughout Pennsylvania and in New York, Maine, Kentucky and Illinois. In addition, Jurysta has taught at colleges and universities in New York, North Carolina, Pennsylvania and Rhode Island.
His upcoming exhibit at the New Kensington campus features his creative process as he explored applying paint to three-dimensional surfaces. The process for the paper and canvas pieces included shaping the materials, painting them, and then allowing them to dry.
"Some images can evoke a kind of geological topography or a reference to natural forces, said Jurysta. "Others, such as "Tropical," because of clearly defined forms and color, suggest botanical shapes like reeds or leaves. The engaged viewer's imagination will very likely envision other nature-related structures or events."
Jurysta graduated from Butler High School in 1955 before serving four years in the U.S. Navy. He holds a master of fine arts in painting from City University of New York, a master of education in art education from the University of Pittsburgh, and a bachelor of science in art education from Edinboro University.
The New Kensington campus community, as well as the public, is invited to view Jurysta's art in the Art Gallery from 8 a.m. to 8 p.m. weekdays and noon to 5 p.m. on weekends.
Penn State New Kensington's Art Gallery features monthly multimedia works of local, regional, national and international artists. All exhibits are free and open to the public. For more information about the gallery and how to become a future exhibitor, contact Tina Sluss, gallery director, at 724-334-6056 or [email protected]. For more information, visit www.newkensington.psu.edu/art-gallery.