Penn State New Kensington athletics updates for the week of Sept. 10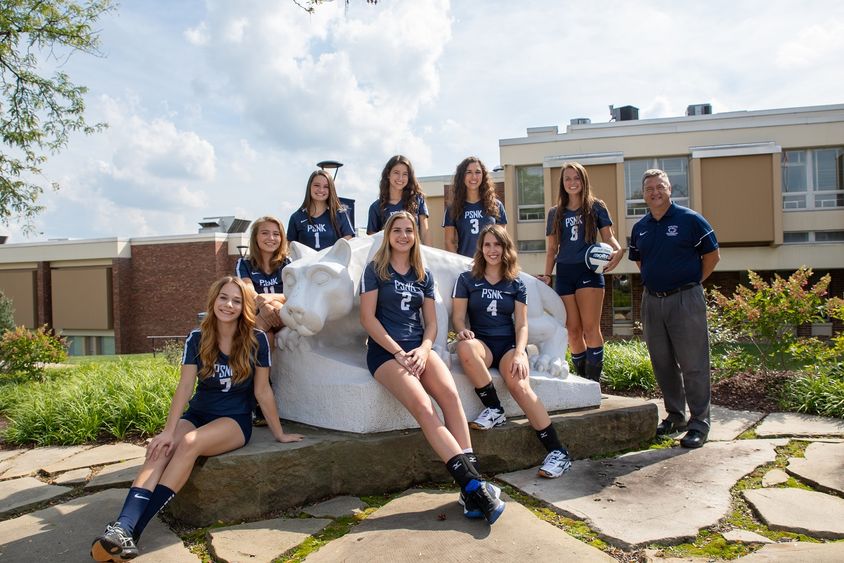 Women's volleyball splits at PSUAC/WPCC Challenge
Penn State New Kensington women's volleyball fell in its season opener to Community College of Beaver County on Sept. 8, but rallied back to beat Westmoreland County Community College in the second match. For the day, sophomore Kaylea Flick led the Lions with 19 kills, 16 digs, and a .277 hitting percentage, while fellow sophomore Brittany Kotvas added 14 kills and 18 digs. Freshman Bethany Baney shined defensively in her collegiate debut, picking up 23 digs. Lindsey Hessom and Cora Rejniak ran the offense, collecting 21 and 18 assists, respectively.
Men's soccer falls to Pitt.-Johnstown
The men's soccer team traveled to NCAA Division II Pitt.-Johnstown Sept. 8, falling to the Mountain Cats, 3-0. Freshman goalkeeper Chris Zolet put on a spectacular performance for the Nittany Lions, racking up 13 saves.
Upcoming games:
Thursday, Sept. 13 – Men's Soccer at WCCC – 3 p.m.
Thursday, Sept. 13 – Volleyball HOME vs. Penn State Mont Alto – 7 p.m.
Saturday, Sept. 15 – Golf at Penn State Fayette Invitational – 11 a.m.
Sunday, Sept. 16 – Volleyball at Penn State DuBois – 2 p.m.
Tuesday, Sept. 18 – Golf HOME – The Links at Spring Church – noon
Wednesday, Sept. 19 – Men's Soccer HOME vs. Penn State Greater Allegheny – 4 p.m.
For more information about Penn State New Kensington Athletics, visit www.psnkathletics.com.
Visit Penn State New Kensington on Instagram, Twitter and Facebook.