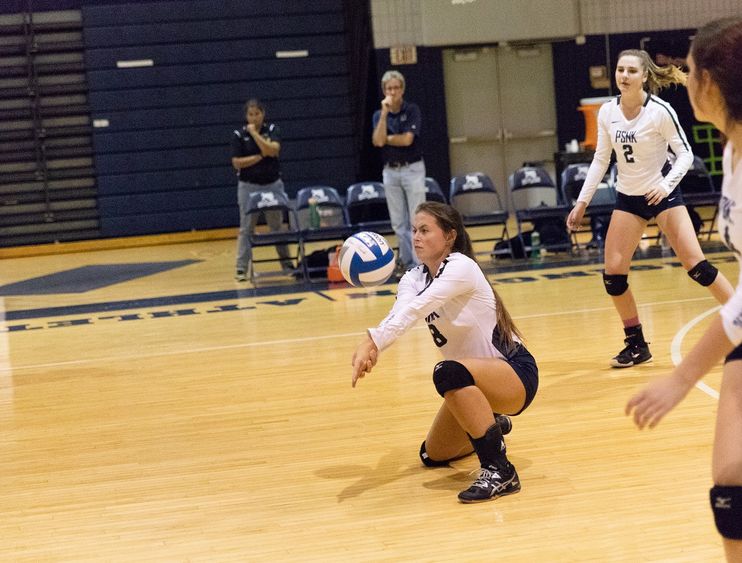 NEW KENSINGTON, Pa. — Six Penn State New Kensington student-athletes earned a spot on a United States Collegiate Athletic Association (USCAA) National All-Academic Team for the fall sports season. John Raggiunti (Verona, Pennsylvania/Plum) and Nick Roth (Butler, Pennsylvania/Butler) were included on the golf team, while Kaylea Flick (Murrysville, Pennsylvania/Franklin Regional), Lindsey Hessom (Leechburg, Pennsylvania/Kiski Area), Cora Rejniak (Gibsonia, Pennsylvania/Deer Lakes), and Janet Surma (Lower Burrell, Pennsylvania/Burrell) made the volleyball team.
The USCAA National All-Academic Award recognizes student-athletes that have achieved a 3.5 cumulative grade-point average and have earned at least 24 credits at a USCAA institution.
Rejniak, a biobehavioral health major, is the first student-athlete in New Kensington history to have been included on the National All-Academic Team three times. The senior right-side hitter has been a staple in the volleyball starting line-up for four years and had career highs of 135 digs and 64 kills this season.
Raggiunti is seeking a degree in project and supply chain management and is a first-year member of the golf team. His low round for the season was an 86 at the PSUAC Blue Invitational.
Roth, another first-time golfer, was the most improved golfer this season, bettering himself by 36 strokes throughout the course of the season. An electro-mechanical engineering technology major, Roth received the John Fritz Sportsmanship Award earlier this season.
Flick adds National All-Academic Team accolades to her list of accomplishments for the 2018 season. A member of the USCAA All-America second team, the sophomore is working towards a degree in biobehavioral health.
Hessom, another winner of the John Fritz Sportsmanship Award, is a business major with a concentration in management and marketing. In 2018, her first season at setter, Hessom amassed 358 assists.
Surma, a sophomore, is seeking a degree in journalism. After missing half of the season due to injury, she rallied to finish third on the team in total kills and second in kills per set.
Since 2006, 50 New Kensington student-athletes have been included on the USCAA National All-Academic Team. To see a listing of past honorees, visit https://www.psnkathletics.com/history/academic-all-americans.
For more information about Penn State New Kensington Athletics, visit www.psnkathletics.com.
Visit Penn State New Kensington Athletics on Instagram, Twitter and Facebook.